Southern students raise funds for classmates affected by fire
Eleven Southern University graduate students were left with nothing but the clothes on their back after a fire broke out at their apartment complex on Highland Road in Baton Rouge on May 6, 2017. At least five of the students were candidates in the May 12th Spring 2017 Commencement. The students were computer science majors and a part of the Indian Students Organization.
The Red Cross immediately stepped in to assist the 21 families in all that were left without a place to stay or lost belongings as a result of the Hub apartment complex fire. At Southern University, the coordinator for Student Organization and Campus Involvement Jael Gordon stepped in to help their fellow Jaguars.
"As soon as I received the email notification from Dr. Sudhir Trivedi (computer science professor) regarding the students and the unfortunate fire, I immediately began to get to work on finding ways to assist. I created a donation solicitation message requesting help and posted it in every single GroupMe thread, group text, and social media page that I had active," said Jael Gordon. "Being an August 2016 flood victim myself who lost everything in the flood, I completely understood the urgency in which these students needed help. I also have a special affinity for our international students so I try to make it a purpose every semester to build friendly relationships with them."
Jael Gordon said once she submitted the information to the Student Organization GroupMe, the African Student Organization decided to assist in creating a GoFundMe account for the affected students, since they are a part of the international community as well."
"It is an important project, we are international students like them, so we feel that if we were in their shoes we wouldn't know what to do. We took it upon ourselves to raise funds that would allow them to be able to come back to their lives. Our initial goal was to raise $1,500 but we saw people were interested in contributing and today we have $4, 515. It will go a long way," said Foluso Ayeni, President of the African Students Organization. They raised the funds in eight days with 80 donors.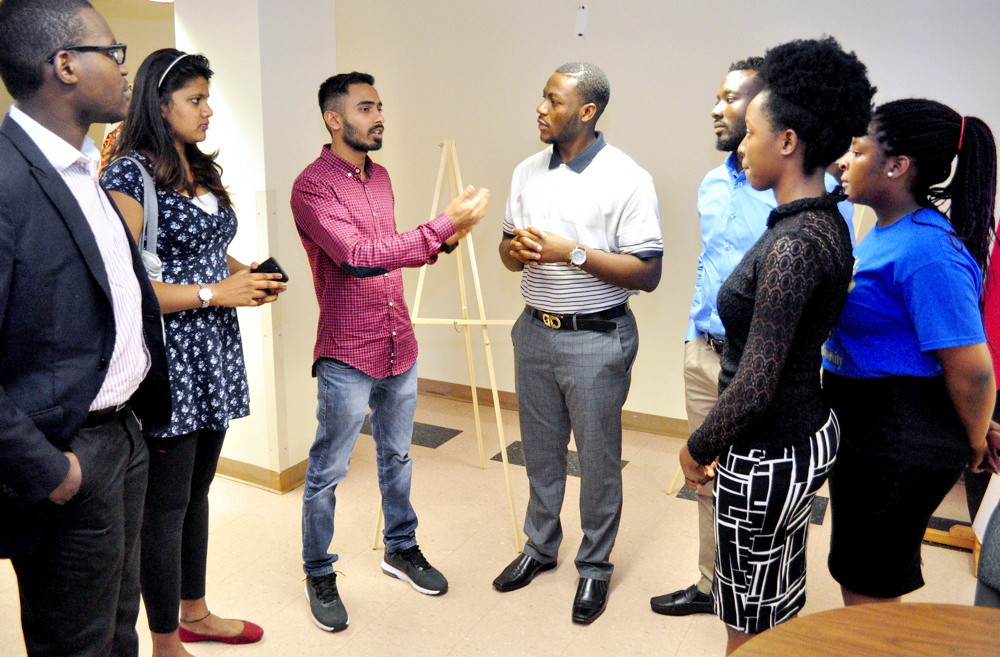 Once Jael Gordon had the African Student Organization on board she contacted Kristan Gordon, assistant to the dean, Study Aboard and Service Learning coordinator for the office of International Affairs and University Outreach, to partner in this matter.
"We appreciate her (Jael Gordon) reaching out to our office, but to see the two organizations come together makes our hearts smile, we actually handle the paperwork part, so to see them raise money for another organization, two different countries, two different nationalities come together and see them smile and laugh, and to see them hand off money makes a world of difference. We are just happy that we were all able to be a part of this process, and help make this thing bigger and beyond the fire," said Kristan Gordon.
On Friday, May 19, 2017 the African Student Organization met with the SU Indian Student Organization to present the check from the donations to the 11 students that were affected by the fire.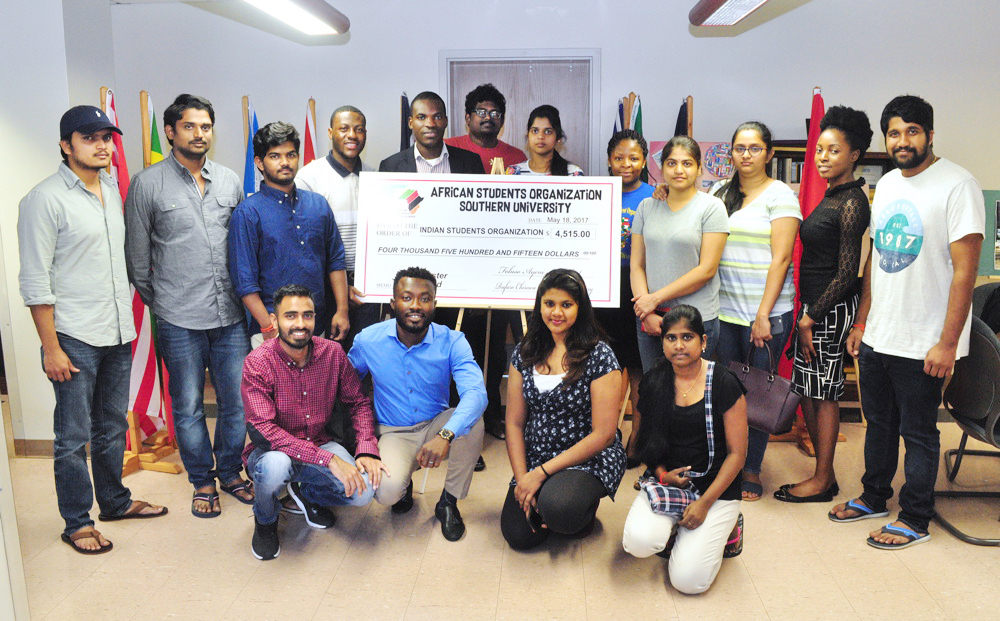 "I am feeling very happy and thankful for the African Students Organization from Southern, they have taken a good initiative. They just came forward and visited our apartment when it happened. Five to six people came and stayed with us for about half an hour. By looking into our situation they responded fast and started raising funds. We are all especially thankful for them helping," said Sharath Teja Aila, SU student affected in fire and member of the Indian Students Organization. He also thanked the International Student Center for their assistance in recovering lost documents such as visas and passports and making the process seamless.
"Our office has met with the students and helped get visas and passports together by helping find the templates that the India Embassy uses and required. We have handled it in order to make it a seamless process for them. We helped with locating apartment complexes," Kristan Gordon.
The organization also thanks Southern University for donating and giving back some of their basic needs, like their department. Computer science professor Mohammad Abdus Salam reached out to ICNA Relief USA after hearing about the students to provide some relief as well. On May 16, ICNA Relief and Salam presented the students with new computer bags and funds to help get supplies. ICNA Relief USA strives to uplift the underserved in the US through a nationwide network of shelters, food pantries, health clinics, skill development programs, disaster relief service, refugee services, and more.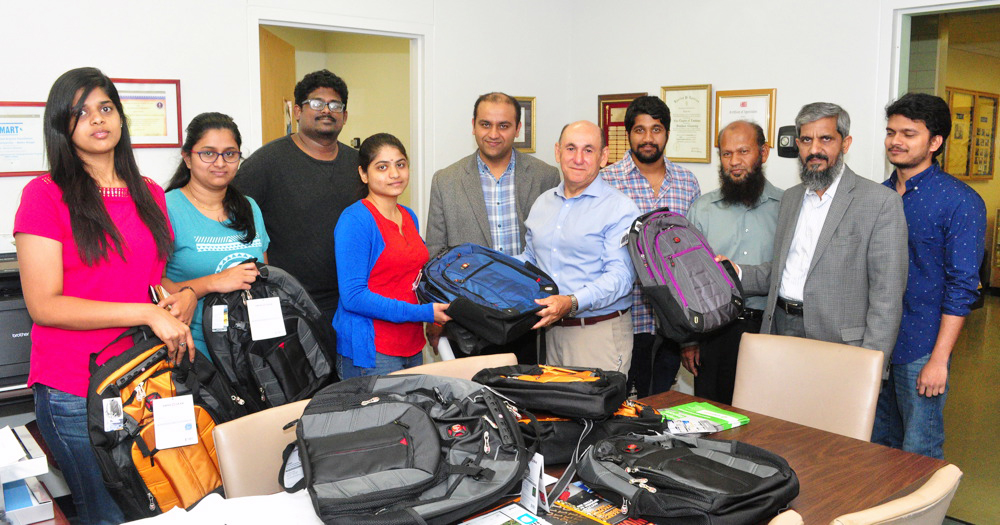 Southern students came together to help out their fellow Jags. They started with a small amount but were overwhelmed with the response of others who wanted to help. Southern University organizations that pitched in included student athletes, Greek organization members, and alumni. Outside organizations that assisted included Louisiana State University Multicultural Affairs Office, professional athletes, other Student Affairs Professionals across the United States, and politicians.